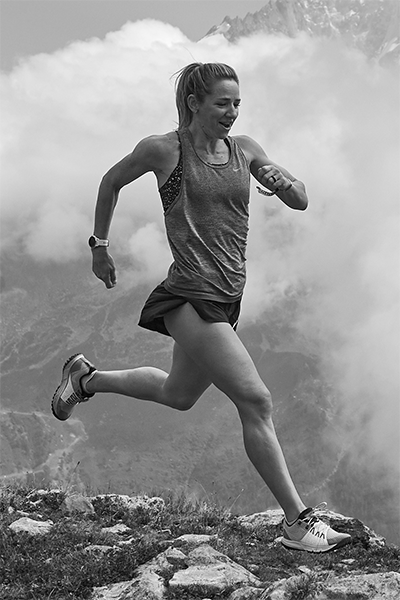 Sally McRae
"Sally is a professional trail runner, part-time coach, writer and speaker. For more information follow Sally McRae on Instagram @yellowrunner for more training tips & coaching services."
WORKOUTS

Speed Play Workout

This workout starts with 10 minutes of easy running to settle into your aerobic pace. You will then do 6x30 second intervals with 2 mins rest after each interval at 7-8 effort on a 1-10 scale.

WORKOUTS

Pre-Run Strength Routine

I believe that incorporating strength will allow you to stay injury-free and keep you running for your entire life. Commit to doing this 3-4 days a week and you will notice a difference!